As one of the few Filipino event photographers covering red carpet events alongside my veteran red carpet photographer Sthanlee Mirador
(he's featured in the book, with his photo taken by me)
, I thought I'd share this press release regarding Filipinos in Hollywood.
The funny thing about being Filipino is that Hollywood would sometimes be confused as to what to cast Filipinos as either Hispanic, Asian, American Indian or who knows what...
Well here's the release:
NEW BOOK TELLS THE STORY OF FILIPINOS IN HOLLYWOOD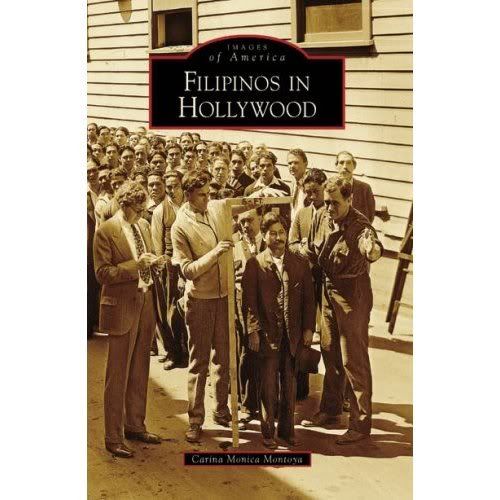 LOS ANGELES (February 2008) – The history of Filipino Americans in the entertainment industry is finally revealed in Carina Monica Montoya's Filipinos in Hollywood. This book will be featured in a Filipino American Library (FAL) Book Reading on Saturday, March 8 at 2:00pm at FAL (135 N. Park View St., Los Angeles). To RSVP for this free event, please contact filamlibrary@sbcglobal.net or 213-382-0488.
In FAL Book Readings, authors share their Filipino works of literature with residents of Greater Los Angeles. Admission is free and donations are accepted. Food and drinks will be provided. This event is co-sponsored by Filipino American Service Group, Inc. (FASGI), Wal-Mart, and Burger King Corporation.
The memoirs of Filipinos in Hollywood span more than 80 years, dating back to the early 1920s when the first wave of immigrants who were mostly males, arrived and settled in Los Angeles. Despite the obstacles and hardships of discrimination, these early Filipino settlers had high hopes and dreams for the future. Many sought employment in Hollywood, only to be marginalized into service-related fields, becoming waiters, busboys, dishwashers, cooks, houseboys, janitors, and chauffeurs. They worked at popular restaurants, homes of the rich and famous, movie and television studios, clubs and diners. For decades, Filipinos were the least recognized and least documented Asians in Hollywood. But many emerged from the shadows to become highly recognized talents, some occupying positions in the entertainment industry that makes Hollywood what it is today -- the world's capital of entertainment and glamour.
Author Carina Monica Montoya, who was born and raised in the Hollywood area, has collected these vintage images from the early Filipino families who settled in Hollywood, the Filipino community, and Los Angeles historical organizations. These remarkable photographs capture the spirit of and challenges faced by Filipinos in America, as well as their triumphs, recognition, and success in Hollywood. For more information on Filipinos in Hollywood, please visit www.filipinosinhollywood.com.
Montoya's interest in local history is personal; her father was one of the first young Filipino men to arrive, settle in Los Angeles and find work in Hollywood. She was thrilled by the opportunity to compile and edit this photographic history on behalf of her family, as well as for the Filipino community in Los Angeles who are all part of the history, the subject of this new book. She hopes that her work will bring back fond memories and inspire the telling of more colorful stories. Her fervor in writing this book has led her to currently undertake a second book on Historic Filipinotown in Los Angeles.
Founded on October 13, 1985 by "Auntie Helen" Agcaoili Summers Brown, FAL is one of the most comprehensive repositories of Filipino and Filipino American works with a collection of more than 6,000 titles. Its mission is to actively promote the history, culture, and professional achievements of Filipinos and Filipino Americans through the book collection, leadership development, and cultural programming, thereby contributing to the achievement of a culturally dynamic, multiethnic America.
FAL is located at 135 N. Park View St., Historic Filipinotown, Los Angeles, CA 90026-5215. It is open Mondays-Fridays 1:00-5:00pm and by appointment. For more information, please contact the FAL Administrator, Jonathan Lorenzo, at 213-382-0488 or filamlibrary@sbcglobal.net. Also visit www.filipinoamericanlibrary.org and www.myspace.com/filamlibrary. Tax-deductible donations are accepted online. FAL is a division of the Filipino American Heritage Institute (Nonprofit Tax ID Number 95-4282571).