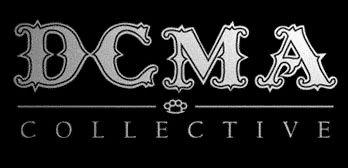 Benji and Joel Madden has launched their new DCMA Collect shoes with a collaboration with K-Swiss and Finish Line. If you're looking for some cutting edge street shoes, The Madden Bros have the shoes to kick that madness around with.
Benji and Joel at the Finish Line Los Cerritos in Cerritos, CA.
This past weekend was their big product launch of their premier line called K-DCMA starting off with a meet and greet event at the Finish Line Store at the Los Cerritos Center in Cerritos, CA. With over 300 fans waiting for an autograph of the Madden Bros, some fans snapped up their shoes to ensure their place in line for the meet and greet.
The Staff of Finish Line Cerritos
While Benji and Joel (Nicole Richie's man) were busy signing autographs, partner Tal Cooperman was supervising the bros and the line as other kin Josh Madden was chopping it up with fans of the Madden Bros. Even though Josh just got back from an 18 hour video shoot, he took the time to talk to the fans and make them feel like friends.
Fans checking out the DCMA Collective shoes.
This was my first time meeting Josh and he was so down to earth that I felt like I knew him for quite a while. What a nice guy to accommodate me with photo opps and ensuring that I was able to get an exclusive shot of the boys in the back room posing with the shoes and the enormous amount of K-DCMA shoe boxes stacked at the Finish Line Store.
One fan, Rushael Lawley, drove from Fresno, CA just to meet the boys. Her dad took the initiative to endure the 4 hour drive from their hometown just to make sure his daughter had her shoes signed and have a pic taken.
Rushael Lawley sporting her DCMA shoe!
Josh Madden and Tal Cooperman showing off DCMA.
The next day, the Madden Crew held their official launch at the DCMA Flagship Store off Melrose and Martel in Los Angeles. Hosted by DJ Joel Madden, party goers were hyped as they were given shoes to take home with them and get even with their DCMA street walkers.
No time for relaxation as the Madden Boys have another meet and greet in Northridge, CA.
Check out the Sleek and Groovy shoes at
DCMA Collective
All photos ©Peter Gonzaga. All Rights Reserved.